December marks the beginning of the giving season, and as the saying goes, 'It's better to give than receive." What a wonderful lesson to share with your little ones. There's no better time than now to start giving back and there's no easier way than to get involved locally. You never know, it might turn into a new yearly holiday tradition, too. The NJMOM team has rounded up 6 family-friendly charity events this December to make it a little easier to give back.
Charity Events In New Jersey
Thursday, November 30, 2017, December 1, 2017, December 22, 2017
What better way to end a 5k run/walk then with a big, fat sugary cupcake? What started out as friendly banter in a Facebook thread, quickly turned into the first ever Virtual 5K Charity Cupcake Run/Walk. Participants register and complete their run or walk anytime between October 1st-December 22nd. Since this is a virtual event it means you can do your run/walk anywhere you want! Outdoors at a park, along the boardwalk at the ocean, in the trails, or on the treadmill at the gym! All participants will receive a cupcake medal and have the opportunity for multiple prizes with all proceeds from the event going to Special Olympics of New Jersey. So sign up, grab your kiddos, and get moving!
Registrants simply need to post a picture of any app that they use showing their time and distance as proof and include the hashtag #FMSMVirtualRun in their post.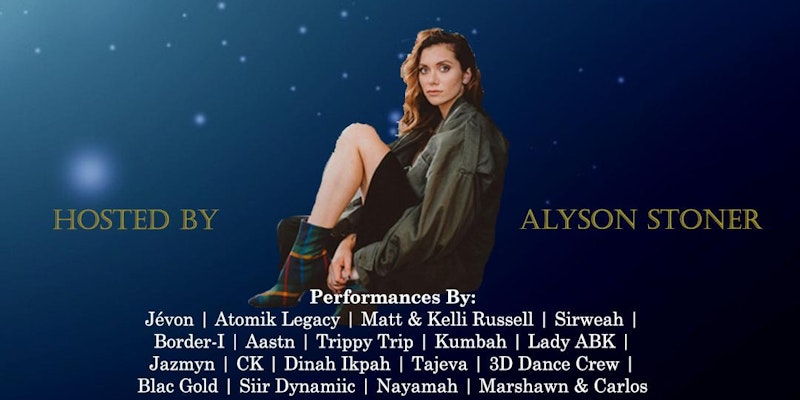 Friday December 8, 2017 | 7:00 PM – 11:00 PM
A role model for young girls and champion of philanthropy, the songstress, Alyson Stoner, will be hosting the 4th Annual Notes of Hope Benefit Concert. An event for the whole family, the night will be filled with live music, poetry, dancers, vendors, and more. The proceeds of the concert will benefit FaithSeeders Ministries as they work to improve education in Liberia and Jamaica. Doors open at 6:30 PM.
Reflections Event Center
198 Fries Mill Road
Washington Township, NJ 08012
Cost: $15 online, $20 at the door
Saturday, December 9. 2017 | 10:00 AM
The Santa Run is back! Take the streets of Asbury Park once again with an army of Santas running (or walking) a 5K race in support of the local charity, Lunch Break. Lunch Break's mission is to provide food, clothing, life skills and fellowship to those in need around the community. Your kids will get a kick out of watching a bunch of Santas sprinting towards the finish line and once the race is over, you can all head to the after party featuring live music, food, and drink specials. Don't forget to bring a toy to donate to the huge toy drive!
Bradley Park
Asbury Park
Cost: $29.95 – $39.95
Sunday December 10, 2017 | 10:00 AM – 1:00 PM
Start your Sunday morning with a brisk 5k run through Tighe Park while your family cheers you along on the sidelines. Proceeds from the race will benefit the Annual Toys for Tots Marine Corps Drive whose mission is to collect new, unwrapped toys during October, November and December each year. Warm up after the race with your cheering squad at the heated indoor facility where they host a holiday brunch party for participants.. There will be food, music, and lots of holiday cheer.
Michael J. Tighe Park
65 Georgia Road, Freehold 07728
Cost: $10 if you bring a toy valued at $10 or greater or $20 without a toy.
Sunday December 10, 2017 | 2:00 PM – 4:00 PM
Little Madison Rose captivated Hoboken last year with her strength and determination. Madison Rose was diagnosed with Congenital Heart Defect(CHD), and after a courageous battle she passed away one day shy of her 12 week birthday on September 8, 2016. To this day, she continues to touch the hearts of all in the Hoboken community. The Madison Rose Heart Project is a non-profit foundation supporting the CHD community as they raise CHD awareness and funds to give back in honor of Madison Rose. Join the community for an afternoon of Spirits & Cheer featuring wine, coffee cocktails, chocolates and small bites. All proceeds from the event will go directly to the foundation to support its efforts in the CHD community. All attendees must be 21+ (ID is required).
800 Jackson St Retail 2
Hoboken, New Jersey 07030
Cost: $25 (Only 50 spaces are available)
Sunday, December 17, 2017 | 6:00 PM – 10:00 PM
We see our children discovering new worlds and expanding their imaginations through reading everyday, but what if they couldn't get access to the resources they need in order to learn? Busy Bee Educational Enrichment, Inc. (BBEE) is a non-profit organization, 501©(3) created to increase the literacy rates of disadvantaged children in Jamaica, West Indies by offering free educational enrichment to children, educational resources and early literacy training for parents. Attendees will enjoy a dinner, cultural program and the opportunity to win prizes. Your support will help them make a difference in the lives of disadvantaged children.
The Hanover Manor
16 Eagle Rock Avenue
East Hanover, NJ 07936
Cost: $60