When I found out I was pregnant for the first time more than 6 years ago, I went on the hunt to find those little extra touches to make my new baby's nursery unique. I wanted the nostalgia of the items my mother and grandmother used to find in NYC baby boutiques thirty plus years ago. With big box stores offering the norm these days, it seemed as if most baby stores had one-size-fits-all items. Fast forward 6 years and 2 kids later, I still hadn't found my extra special children's items, until I walked into Kidegories in Shrewsbury.
Kidegories: A Unique Children's Speciality Boutique in Monmouth County
From the moment you pull up to Kidegories, you just know this is not your run of the mill store.  Imagine walking into a magical cabin from a fairy tale, that is Kidegories.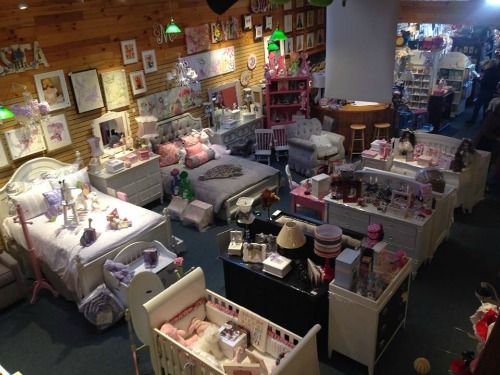 For the last 13 years, Kidegories has been owned and run by local women who understand the needs of the community around them. Owner, Eileen Buriani, knows that parents today have a hard job keeping their children in touch with classic and whimsical toys, baby gear and more.  She wants to see children playing and using their imaginations.  Those ideas were clear throughout her store.
Shopping at Kidegories is an experience. 
The specialty children's furniture and nursery boutique offers everything that is special to you and your children. They also offer designer services or a baby & gift registry to help you create the nursery of your dreams.
Although all of my babies have grown out of the nursery stage, I look forward to heading back to Kidegories soon to redecorate their bedrooms.
Learn more about Kidegories here.
Get to know them on Facebook | Twitter | Instagram